Duygusal filmleri severim. Gerçek hayatta pek ağlamadığım için filmlerle ağlamak bazen iyi gelir. Bugün beni duygulandıran, hatta ağlatan filmlerden bahsetmek istedim. Bazıları aileyi, bazıları aşkı, bazıları dostluğu anlatan bu filmlerde belki siz de ağlamışsınızdır.
Cinema Paradiso (1988) : 1940'lı yıllarda küçük bir İtalyan kasabasında sinema makinisti olan Alfredo (Philippe Noiret) ile küçük Salvatore'nin (Salvatore Cascio) arkadaşlığını anlatan sıcacık bir film. Filme adını veren Cinema Paradiso da Alfredo'nun çalıştığı sinemanın adı. Filmin yönetmenliğini aynı zamanda filmi de yazan İtalyan yönetmen Giuseppe Tornatore yapmış. Can alıcı sahnesi ise artık kırklı yaşlara gelmiş olan Salvatore'nin sinemadaki final sahnesi. Özellikle final sahnesinde birbirinden başarılı The Good, The Bad and The Ugly, Lolita, Untouchables, For A Few Dollars More gibi 500'den fazla film ve diziye imza atmış bir kompozitör olan Ennio Morricone'nin müziği harika.
Lorenzo's Oil (Lorenzo'nun Yağı, 1992) : Yönetmenliğini George Miller'ın yaptığı gerçek bir olayı anlatan filmde, Augusto (Nick Nolte) and Michaela Odone (Susan Sarandon) çiftinin oğulları Lorenzo'nun (Noah Banks ve Zack O'Malley Greenburg) yakalandığı ALD isimli hastalığın pençesinde günden güne ölüme sürüklenmesine karşı yaptıkları mücadele anlatılıyor. Oğulları için bir ilaç yapacak kadar tıp öğrenen çiftin bulduğu ilaç Lorenzo's Oil adıyla piyasaya da sürülmüştü.
My Girl (Kız Arkadaşım, 1991) : Annesini kaybetmiş ve ölüm takıntısı olan küçük kız Vada (Anna Chlumsky) ile en iyi arkadaşı Thomas J. (Macaulay Culkin) üzerine kurulu filmin ikincisi de çekilmişti. Yönetmenliğini Howard Zieff'in yaptığı filmde diğer rollerde Dan Aykroyd ve Jamie Lee Curtis de var.
Pursuit Of Happyness (Umudunu Kaybetme, 2009) :Başrollerini Will Smith ve oğlu Jaden Smith'in oynadığı film gerçek bir olaydan esinlenmiş. Evini kaybeden, karısı tarafından terkedilen, çocuğuyla birlikte sokaklarda yaşamak zorunda kalan Chris Gardner ve oğlu Christopher'ın gerçek hikayesinin anlatıldığı filmin yönetmeni Gabriele Muccino.
The Champ (Şampiyon, 1979) : İşte bizim nesli en çok ağlatan film. Yönetmenliğini Franco Zeffirelli'nin yaptığı film o yıllarda tüm dünyada "Şampiyon" fırtınası estirmişti. Eski bir boksör olan Billy Flynn'in boşandığı eşinden oğlunun (Ricky Schroder) vesayetini almak için para kazanmak adına ringlere geri dönmesini anlatıyor film. Bir çok eleştirmen tarafından dünyanın en acıklı filmi olarak kabul edilen filmin finali herkesi gözyaşlarına boğmuştu.
Kramer Vs Kramer (Kramer Kramer'e Karşı, 1979) : Usta oyuncular Dustin Hoffman ve Meryl Streep'in oynadığı filmin yönetmeni Robert Benton. Boşanmak üzere olan Ted ve Joanna Kramer çiftinin oğulları Billy'nin vesayetini almak için verdikleri savaşı anlatan yapım en iyi film, yönetmen ve oyuncu (Dustin Hoffman) dahil olmak üzere 5 Oscar almıştı.
Sophie's Choice (Sophie'nin Seçimi, 1982) : Alan J. Pakula'nın yönettiği filmde başrollerde Meryl Streep ve Kevin Kline yer alıyor. Nazi kampında öldürülecek olan iki çocuğundan sadece birini kurtarma şansı olan bir annenin seçim yapmak durumunda kalması o yıllarda gündemi uzun süre meşgul etmişti.
Terms Of Endearment (Sevgi Sözcükleri, 1983) : Sorunlu bir ilişkileri olan anne Aurora (Shirley McLane) ve kızı Emma'nın (Debra Winger) ilişkilerinin Emma'nın hastalanması ile yeni bir boyut kazanması anlatılıyor filmde. 5 Oscar kazanan yapımda Emma'nın hastanede çocuklarına veda ettiği sahne izleyenleri derinden etkilemiştir.
Hachi: A Dog's Tale (Hachiko: Bir Köpeğin Hikayesi, 2009) : Yine gerçek bir olaydan uyarlanan filmde bir profesör (Richard Gere) ile yolda bulduğu köpeği Hachi'nin birbilerine olan sevgisi anlatılıyor. 1924 yılında Japonya'da geçen olayda Akita cinsi bir köpek olan Hachi'nin her akşam tren istasyonunda karşıladığı sahibini ölümünden sonra 9 yıl boyunca aynı yerde beklemesi konu alınıyor. Olaydan sonra heykeli dikilen sadık köpek Hachiko'nun bugün hala Japonya'da Shubuya İstasyonu'nun önünde büstü yer alıyor.
Love Story (Aşk Hikayesi, 1970) : Yine orta yaş kuşağının kült filmlerinden biri, aşkı en iyi anlatan filmlerdendir Love Story. Erich Segal'in romanından uyarlanan, yönemenliğini Arthur Hiller'ın yaptığı filmde Ali MacGraw ve Ryan O'Neal dönemin efsane çifti haline gelmişti. Aslında ailesi tarafından red edilen klasik bir "Zengin çocuk – fakir kız" hikayesi olan film Francis Lai'nin meşhur bestesi ile Oscar almıştı.
Bunların dışında Titanic, Notebook, Forrest Gump, Green Mile, Ghost, Stepmom, I Am Sam, City Of Angels, Grave Of The Fireflies, Life Is Beautiful; ülkemizden de Babam ve Oğlum, Eşkıya gibi filmler de beni çok duygulandırmıştır.
Benden bu kadar, siz de kendinizinkileri yorum kısmına yazabilirsiniz.
Şampiyon filminin milyonları ağlatan finali
(Not: Filmin sonunu bilmiyorsanız izlemeyin, tadı kaçabilir.)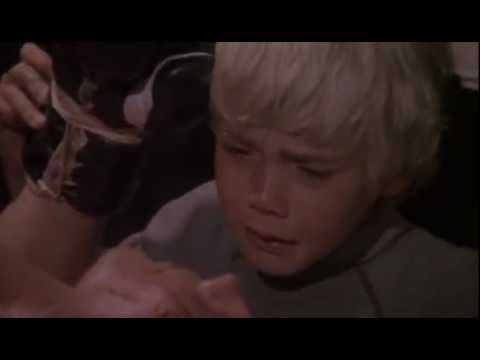 Metin Ünal
Pilot olmak istese de bu isteği sünnet kıyafetiyle cock-pit'e girmenin ötesine geçememiştir. Müzik dinlemeyi sever. 80'lerin Rock ve Metal grupları favorisidir. Hatta o yıllardaki tüm grupları ailelerine kadar tanır. En sevdiği grupları tanımazsanız size sinir olur, hatta "salak" olduğunuzu düşünebilir. Teknoloji delisidir, yeni ürün ve uygulamaları yakından takip eder. Sinemayı çok sever ve pek çok filmi sahne sahne bilir. Scarface'de Al Pacino'nun kız kardeşini en yakın arkadaşının evinde gördüğü sahnedeki bakışını unutamaz. Beyin hücrelerinin ölmesinden korktuğu için bol bol sudoku ve griddlers çözer. Fenerbahçe hastasıdır, oğlunun doğduğu gün maça gidecek kadar da fanatiktir. Kendisinin Messi olduğunu düşünen oğlu da izinden gitmektedir.

Tüm yazıları